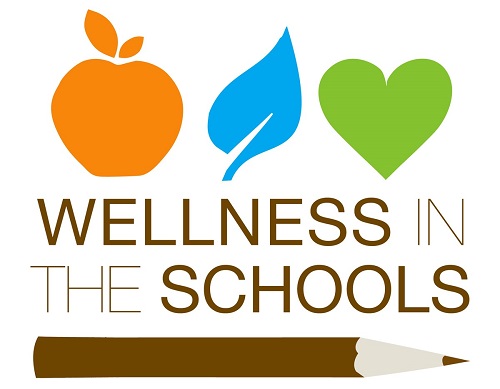 Proposal for Expansion:
WITS West with Novato Unified School District
Wellness in the Schools (WITS) is a national non-profit that inspires healthy eating and fitness for kids in public schools. Through public-private partnerships, we work with schools to provide healthy, scratch-cooked meals, active recess periods, and nutrition and fitness education. Trained culinary graduates partner with cafeteria staff to feed kids real food, and fitness coaches encourage schools to let kids play. Our partnership approach drives systemic, long-term change, shifting the entire culture of schools and ultimately fighting the childhood obesity epidemic. In partnership with local departments of education, our programs serve more than 50,000 children in over 100 schools nationwide.


WITS started in 2005, in a classroom at the Ella Baker School (NYC PS 225). In the past 10 years, we have cooked more than 11 million school meals alongside school food teams and led more than 54,000 hours of play. We are continuing to expand our national footprint, supporting schools across the country in their efforts to become healthier places for students to learn and grow.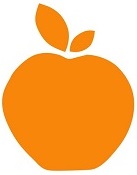 WITS West


Based on a successful NYC-based 3-year model, the WITS West expansion will begin as a replication of this work - in the Novato United School District (NUSD) - as a pilot for further expansion throughout the Bay Area. By introducing the WITS model to NUSD, we believe that we will have the best opportunity for a successful replication in the Bay Area, for the following reasons:


NUSD's Food and Nutrition Services (FANS) Director has invited us to partner with his program and;
We have spent the last two years building trust with our community partners from FANS staff to principals and district staff through the implementation of the WITS Labs;
NUSD has identified training of staff as a need that WITS can effectively partner with the district over a three-year period. NUSD has cooking kitchens with equipment needed to cook from scratch but staff need training to prepare whole foods within the time constraints provided;


The Cook for Kids program combines culinary training with nutrition education and in-school mentorship. WITS Chefs, all of who are trained culinary professionals, work with students and school staff in both the cafeteria and the classroom. In the cafeteria, they support the implementation of scratch cooking, healthy school lunch recipes, and the expansion of salad bars. WITS Chefs work alongside school food staff in the kitchen, training them in basic culinary skills and scratch-cooked recipe preparation. Topics range from knife skills to storage and organization. We begin our work by deeply immersing ourselves into cafeterias and gradually scaling back our presence as school cooks learn how to prepare the new menu on their own.


To make the connection between cafeteria and classroom, WITS Chefs lead semester-long cooking classes and seasonal tastings for children, called WITS Labs. The WITS Labs give students a hands-on experience in the classroom that introduces them to healthy menu items through touching, smelling, tasting, and cooking. Combined with our WITS BITS program (short 20-minute nutrition lessons) and WITS Café Days (special demonstration days with WITS Chef and Restaurant Partners) WITS creates a culture of healthy eating and wellness that students carry with them year after year. Our programming is designed as a sustainable, phase-out model, so that schools eventually gain the skills to nurture a healthy food culture with or without additional supports.


The WITS West Program will differ from the New York City program in that we will not be implementing the complete Coach for Kids program. Instead, the WITS team will provide optional monthly trainings to school staff on the implementation of WITS Fit Bits - 10-minute activity bursts, which are opportunities for kinesthetic learning, combining physical activity and academics. Additionally, every school will be offered a Family Fitness Fun Night (FFFN), where students and their families can participate in exciting fitness classes led by WITS Team and WITS Fitness Partners (e.g. yoga, Zumba, and soccer). Complete with a complimentary healthy dinner, FFFNs provide an opportunity for the entire family to come together in a fun and festive atmosphere. This additional fitness curriculum supports the work in the cafeteria to create an overall culture of wellness.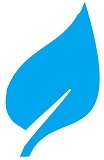 PROGRAM GOALS


WITS Goals at Large


The WITS West program is centered on a single daily goal: help students eat well and stay active so that they can return to the classroom focused and ready to learn. The program has a unique set of program-focused goals, used to measure progress and to assess the continuing needs of a school and student body.


At the end of their first intensive year of the program, the WITS Chef and cafeteria staff should be working in collaboration, with the same goals for a healthful service. In years two and three, the WITS Chef is supporting the school cooks on the implementation of healthy, scratched-cooked, and delicious lunches while impacting culture change in the school at large.


The overall impact WITS seeks to make with the cafeteria and classroom components of the WITS West program is to create a healthier school culture by:


Offering of meals made from unprocessed ingredients
Providing a salad bar that offers (at minimum) two lettuces, three additional vegetables, one fresh composed salad, and dressings made from scratch
Providing at least one fresh fruit daily (not canned or in syrup)
Ensuring that vegetables are served fresh, frozen only when necessary, and never canned
Offering whole grain pasta, bread and rice
Ensuring access to water daily at lunch and eliminating sweetened milks
Supporting sustainable cafeteria practices such as composting and waste reduction programs
Eliminating the service of meat products at least one day per week
Increasing interest in and willingness to try new foods
Increasing discussion of food, cooking, and eating between students and their friends and families


WITS classroom components are designed to give students a personal stake in their own health by empowering them with basic culinary skills and overcoming fear of new foods through hands-on learning. At the end of the first four WITS Labs, students will be familiar with and able to execute basic kitchen skills as well as achieve the following goals:


Make the connection between recipes from the WITS Labs with menu items in the cafeteria
Understand the seasonality of local produce and the rationale behind eating seasonally and locally
Develop basic cooking techniques and learn related vocabulary for use at home
Learn and develop the ability to apply basic nutrition and health facts



WITS West Goals


Based on our experience in NUSD, specific goals for the district at large are as follows:
GOAL: In partnership with NUSD leadership, develop an agreed upon Clean Label list for neighboring Marin districts; remove the top chemicals and additives from food purchasing; lead collaborative bidding process on better quality menu items such as proteins.
GOAL: Introduce salad bars in all schools in district with "best in class" WITS salad bar standards; increase local produce on salad bars by 15% over 3 years (see Farm to School Grant proposal).
GOAL: Revive the Wellness Policy Council, which will allow NUSD to expand the policy to all school sites.
GOAL: Win a Golden Seed Award from the CA Farm to School Network for farm to school efforts across the three pillars: procurement, education, and gardens.


WITS WEST SUMMIT: YEAR TWO


After a full year of on the ground implementation with NUSD, we will host a WITS West Summit for the Bay Area at large. We will share best practices from around the country and introduce the model to neighboring districts for potential replication. At this time, we will assess the program and determine methodology for further expansion. After an application process and a thoughtful assessment of neighboring district needs (central kitchen, for example) and WITS' resources, we will determine Year-Two expansion plans accordingly.


WITS WEST EVALUATION


As WITS expands our programming both within and beyond New York City, the need for targeted evaluation has become a growing priority. For the last several years, WITS has used a series of observational and survey methods to record and assess program progress. The WITS Chefs will use a portion of their administration time to utilize a monthly Goals Checklist, where they will report on basic program metrics including, the execution of a full WITS salad bar with homemade dressings and the transition from sugar-sweetened milks to low-fat and skim. This checklist will be conducted at the beginning of the school year to set a baseline. Additionally, the WITS Chefs will conduct a parental/student/principal survey taking our existing school metric in the beginning of the school year and at the end of the school year to have pre-intervention and post-intervention results to measure success. To ensure that the program is running smoothly, WITS will host annual mid-year review sessions with principals to stay up to date on the progress within each school and troubleshoot where any issues may be arising.


In addition, we will further the evaluation work in progress with San Francisco State University (SFSU) of the current WITS Labs in Novato. This work includes output, outcome, and impact questions to determine the effectiveness of WITS Labs and supporting cafeteria activities. The data collection methods include attendance tracking, student learning handouts, and surveys. The ultimate goal of this current evaluation is to assess whether the processes, outputs, and outcomes of the main activities of the program contribute to the ultimate goals of increased engagement and improved behavior in the classroom setting; increased school attendance; and improved academic performance through better focus, concentration and attendance. We are currently in year one of a three- year evaluation and we will expand upon it to include cafeteria training goals for WITS West.


In New York City, WITS is undergoing a much larger, more comprehensive evaluation with the Tisch Food Center. The evaluation is in 12 (6 WITS schools and 6 control schools) New York City public elementary schools. The design is a cluster-matched-controlled trial that evaluates the effects of WITS programming on students' eating and physical activity behaviors (food intake at lunch and physical activity at recess), learning readiness indicators (pro-social behaviors, classroom attentiveness, attendance), and theory-based mediators or behavior change (enjoyment, liking, benefits, barriers, social norms). While this evaluation will not be conducted directly in the WITS West program, the results will continue to inform our programming both in New York City and in California and provide us with the tools to conduct more thorough evaluation surveys for our schools in California.